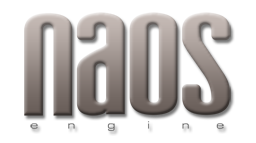 The NAOS Engine™, our upcoming MMO development middleware solution, is the product of our accumulated experience in developing and running MMO products since 1998. Intended to provide a more end-to-end solution to bringing an MMO online, NAOS includes not just a powerful client and highly scalable server, but a complete billing system, Lua/FastCGI-based website architecture with administrative functions, and XMPP (Jabber) based tools to further expand player interactions onto the mobile and phone spaces.
The NAOS Platform™, a second-generation offering, will also include a cloud based server solution, allowing the MMO developer to focus their efforts on gameplay rather than systems, network and facilities engineering. A sliding scale of cost that increases with the usage and revenue of the title, after launch, is intended to make the Platform more accessible to startup MMO companies.
The NAOS family of products will debut in the near future. For more information, see the
NAOS site.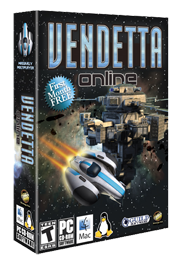 Guild Software's flagship retail product, Vendetta Online™, is an epic space-based MMORPG (Massively Multiplayer Online Role-Playing Game) for Windows, Mac, Linux, Android, iOS and WinRT (also: Kindle Fire, FireTV, OUYA, AndroidTV, Oculus Rift, etc). Released as a completely public and open alpha in 2002, and later launched with major North American retail distribution in 2004, this game allows players to fill the roles of spaceship pilots in a vast, persistent universe. Traders, miners, pirates and others vie for wealth and territory in a galaxy filled with danger. A completely real-time flight model and combat system, as well as large-scale space battles, create a unique experience in the MMO genre. Development of the game is ongoing, often with weekly updates and content drops. Communication with the userbase is maintained through our forums, while a volunteer subset of users, the Player Contribution Corps actually takes part in the creation of new content, such as missions.
For more information, see the product website at www.vendetta-online.com, or view the HD trailer below: